Is cryptocurrency legal in Malaysia, if so what are the regulations in place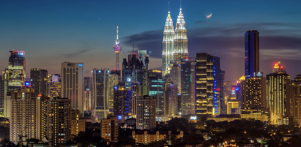 Malaysia is one of the fastest growing economies in Asia. With an average economic growth rate of 5.4% for the past ten years as said by the World Bank. With a booming upper middle class it would be no surprise that Malaysia would also try to take steps in innovation. When it comes to Cryptocurrency Malaysia is also taking steps to integrate it into the economy. By putting in laws and regulations to better aid the cryptocurrency market.
Cryptocurrencies are decentralized form of currency since it is virtual assets gained through a network of computers

SC and BNM must approve the cryptocurrency to be legally accepted

Malaysia is taking step to make sure cryptocurrency is implemented into the public safety. 
What is Crypto Currency?
Crypto currency is a new method of gaining virtual assets based on a network that is distributed across a large number of computers. This makes it harder for governments to regulate making it a decentralized form of currency. Many experts believe that this new form of technological currency will disrupt many industries such as financing and law (Investopedia)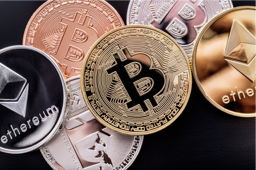 So where does Malaysia stand on Cryptocurrency.
The regulation of Crypto currency in Malaysia the Securities commission (SC) and Bank Negara Malaysia (BNM) has made some laws to be full filled. Meaning that it is legal to own and trade Cryptocurrency in Malaysia. For a cryptocurrency to legally circulate in Malaysia.  The SC and BNM have to accept the initial coin offering (ICO) for it to be a legal cryptocurrency
Although cryptocurrency is not a legal tender in Malaysia. The legal tender here means that the government doesn't acknowledge it as a medium of exchange. However if the retailers and businesses accept the cryptocurrency then it is legal. The Malaysian government also said that the cryptocurrencies will not be banned. As not to halt any progress on the innovation which have potential to be beneficial to the public.
When it comes to Cryptocurrency in Malaysia it falls into two camps. Those who provide a platform to invest in crypto currencies and those who invest in cryptocurrencies. The SC and BNM must accept the cryptocurrency in order to be invest by the investors. People who issue and exchange ICO's they must make sure that the legal requirements stated by the SC and BNM are met. (Regulatory Approaches to Cryptoassets: Malaysia)
One of the major players in Cryptocurrency market of Malaysia are Luno, SINEGY and Tokenize Xchange. Where the Luno was the first one to receive approval from the SC as a recognized market operator. According to Marcus Swanepoel, CEO of Luno.: "We are seeing a revolution in global financial services with the adoption and use of cryptocurrencies but this is not going to be an overnight change. Regulators like the Securities Commission, here in Malaysia, who work with new digital assets and block chain technology are showing real leadership in the sector."