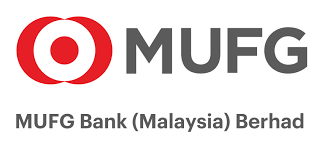 The Bank of Tokyo established its first representative office in the then-Malaya in 1957. The office obtained a banking license in 1959, making it the first Japanese bank to provide a full range of banking services in the country. In 1994, the Bank of Tokyo (Malaysia) Berhad office was locally incorporated and became a wholly owned subsidiary of The Bank of Tokyo in Japan.
Following a few mergers and the creation of the Mitsubishi UFJ Financial Group (MUFG), the Berhad office was renamed Bank of Tokyo-Mitsubishi UFJ (Malaysia) Berhad , or opened its first branch in Penang in July 2012.
Over the past 60 years, they have strengthened their presence in Malaysia with an increased number of new customers as well as long-term relationships with a large number of Japanese Investors.
MUFG Bank (Malaysia) Berhad enjoys the strong support of MUFG Bank, Ltd. and MUFG with a 125-year tradition in international and domestic banking. Their customers enjoy access to the MUFG's global network and services of 2,000 offices spanning more than 50 countries.
HQ Address:
Level 9,10 & 11, Menara IMC, No.8 Jalan Sultan Ismail, 50250 Kuala Lumpur
Telephone:
+60 3 2034 8000 / 8008
Facsimile:
+60 3 2078 8870
Customer Services;
Telephone:
+60 3 2034 8138
Facsimile:
+60 3 2078 8871
E-mail:
[email protected]